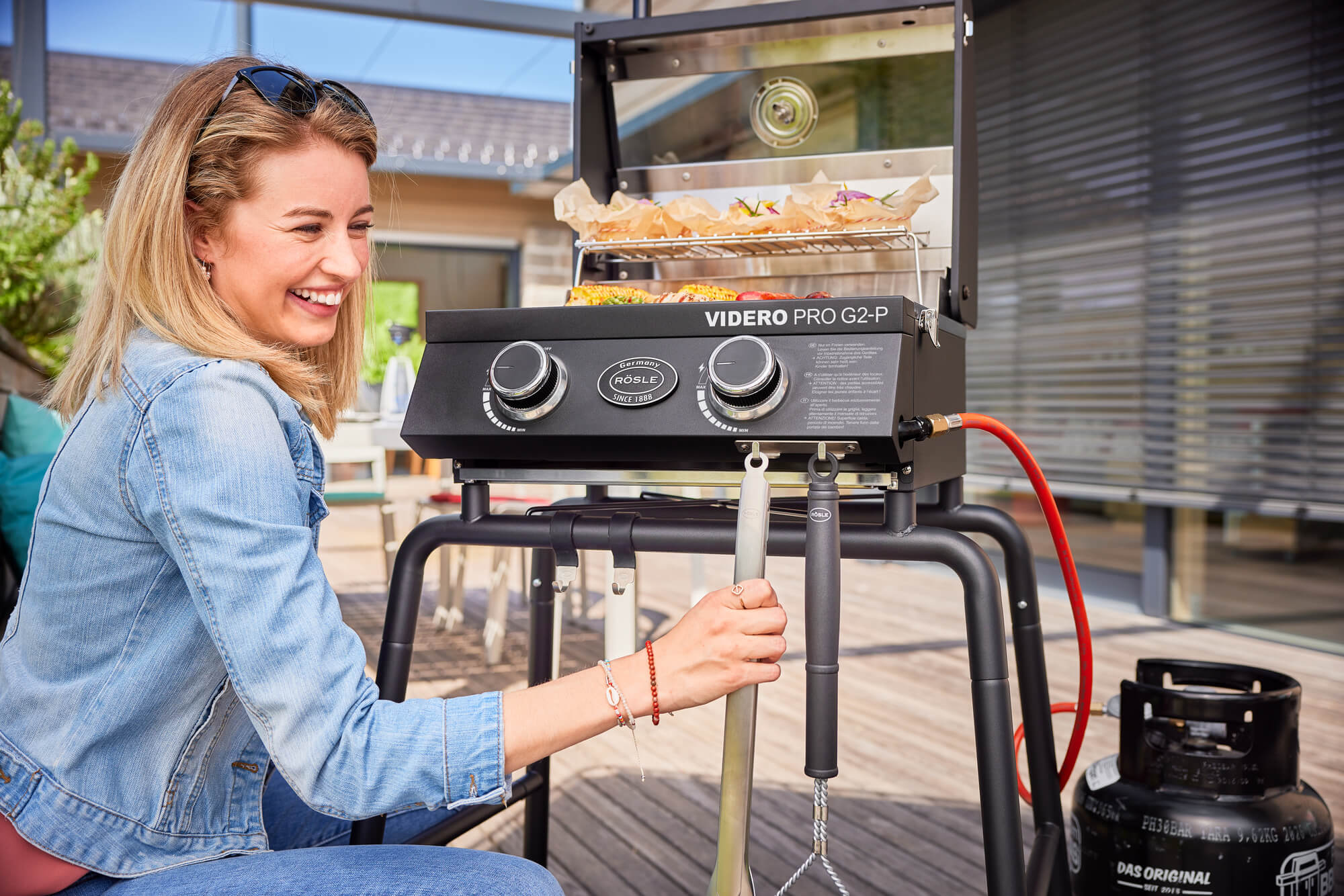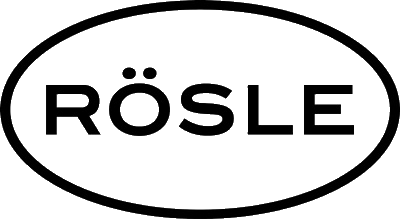 Rösle
Egal ob Holzkohle, Gasgrill oder Elektro. Rösle hat ein breites BBQ Sortiment. Von Abdeckhauben bis hin zu Zangen, Rösle bietet dir alles.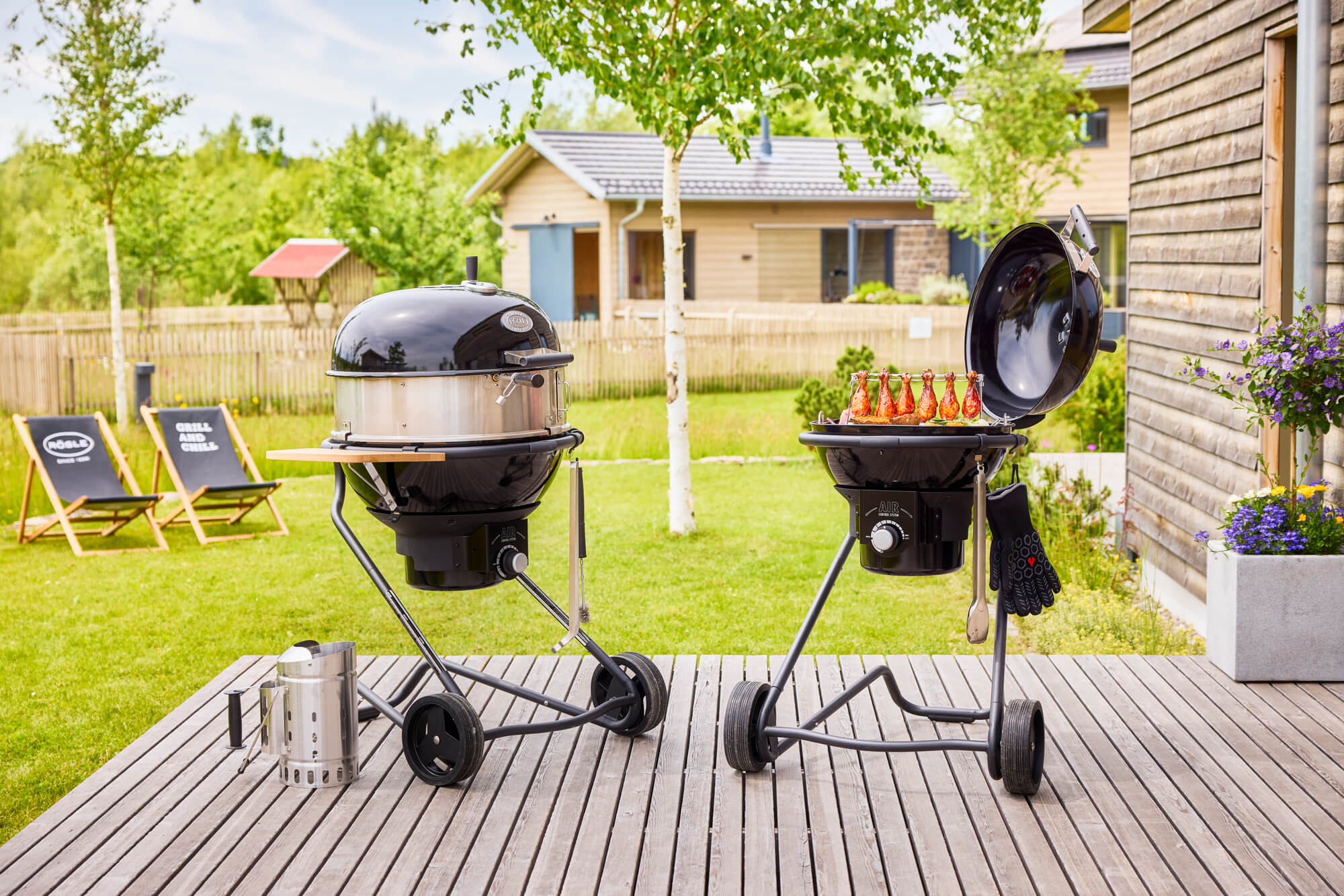 Charcoal Grill

The familiar black sphere has become synonymous with backyard grilling, and rightfully so. The traditional heat source, that special charcoal grill aroma and even the time it takes to fire it up – it's all part of the ritual. And the anticipation is half the fun.
They're all called "No. 1" in honour of the first charcoal kettle grill ever offered by RÖSLE. To this day, the kettle grill models remain a customer favourite. In line with the RÖSLE philosophy of continually improving even our most successful designs, it includes special features like a lid hinge which opens at a 45° angle, the patented AIR CONTROL system and the elegant and sturdy AIR model railing. From classic bratwursts to fine fillets, home-made pizza, fresh fish and even slow-cooked pulled pork – the possibilities are endless, and there's something for absolutely everyone. Guaranteed to make your barbecue a smashing success!
Elektric Grill

Plug and Grill. Think you don't have enough space for a barbecue? Think again. The latest addition to the RÖSLE BBQ family is ready to use in just a few minutes with no prep work required. Just plug in and you're ready to go. But don't be fooled – this little guy packs a serious punch!


Even if the charcoal is fizzling out and the gas cylinder is no longer full, the new VIDERO E2-P electric grill knows how to crank up the power. With 2,800W of power, it reaches temperatures of 120 °C to 300 °C. The control dial offers infinite adjustment and control. Its convenient size makes this grill that perfect solution for a balcony or any place where open flames are not allowed.


Gasgrill
RÖSLE grill BBQ stations are built for performance and reliability. And the new models also shine with elegance and every touch of refinement that a high-performance gas grill can have to offer: Powerful burners with rapid ignition, a wide temperature range and even heat distribution, coupled with clean combustion and extremely comfortable handling and operation


Even the smallest BBQ station - the VIDERO G2/G2-S - features a 90 cm working height, folding side shelves and a spacious storage cabinet with plenty of room for accessories and a gas canister. With its high-quality cast iron grate, plus a wide range of additionally available grill racks, this grill gives your creativity free range. The side burners and prime zone even let you expand your grilling surface and give steaks the perfect finish. And for those of us die-hard grilling enthusiasts unwilling to leave their grill at home, the BBQ-Portable VIDERO G2-P is a reliable travelling companion. It's powerful and easy to transport for cosy and convenient grilling enjoyment, wherever you go.




Neuigkeiten rund ums Grillen