Gas grill
The gas grill is becoming more and more popular and this is not surprising. After all, this type of grilling offers a variety of preparation options and on top of that, can even be used on the balcony. A gas grill is still considered a luxury investment for barbecue enthusiasts. Yet high-quality models have long been available for low budgets.Find out more here!
Der Gasgrill ist das  Universalgrillgerät der letzten Jahre.
Universell Einsetzbar, leicht zu Starten und es gibt Gasgrills für jedes Budget.
Bei uns starten die günstigen Gasgriller mit 2 Brennern bei unter 300€.
Bei den High End Geräten von Firemagic, Flammkraft geht der Preis dann aber schon auch mal über 10000€ für ein Gerät.
Diese Gasgrills sind dann schon wahre Outdoorküchen auf Rollen. Meist mit 5 oder mehr Hauptbrennern, Seitenkochern, bzw. mit Sizzlezone oder Wok ausgestattet.

Ob praktischer Tischgrill oder die eingebaute Luxusvariante in einer Outdoor-Küche – dank der Vielzahl an unterschiedlichen Modellen gibt es für jedes Budget und alle Anforderungen den richtigen Gasgrill. Bei der Auswahl ist es wichtig, dass du dir bereits im Voraus Gedanken darüber machst, was dein neuer Grill unbedingt können muss. Außerdem solltest du auf eine qualitativ hochwertige Verarbeitung des Geräts achten. So hast du mit deiner Entscheidung bestimmt viele Jahre lang große Freude und kannst dich beim Grillen mit Gas richtig austoben!
Bestelle deinen Gasgrill online bei Grillericoo!
Advantages of a gas grill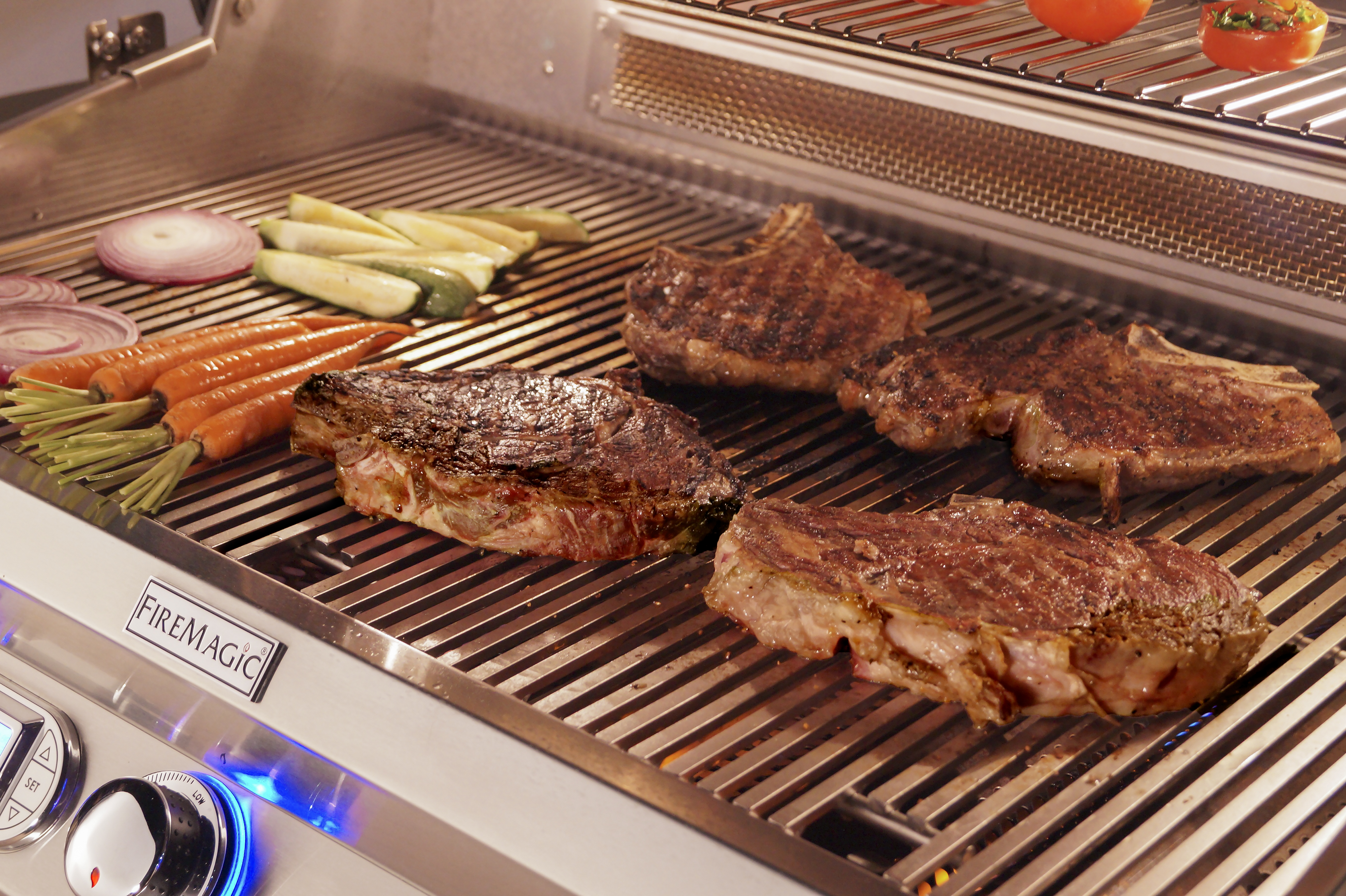 Besides personal preference, there are of course some very good objective reasons for grilling with gas.
Your gas grill only needs a short time to heat up to the desired temperature.
You don't have to light and supervise the fuel and you don't have to refill it, as is the case with other types of grills.
You can adjust the temperature of the grill individually. Thanks to the temperature control, you can grill your food either slowly and gently or with high heat. Always just as you need it.
Cleaning is easy and can be done quickly. A gas grill is also good for your health. The fat from the grilled food cannot drip into the open fire, so there is much less smoke.
Is a gas grill safe?
The gas for your gas grill is a raw material that is transparent, flammable and also explosive. For this reason, some people have concerns about whether using gas in their own backyard is actually safe. However, the worries are completely unfounded when using a gas grill properly.
Essentially applies:
Without exception, use your gas grill outdoors or in very well-ventilated carports and shelters.
There is a special bittering agent added to the gas. This means that in the event of a gas leak, you will always notice a sulfurous odor and act accordingly.
In summary, this means that handling a gas grill is no more dangerous than handling a charcoal-fired grill. With the latter, you also have the problem that the charcoal will continue to glow for many hours, making it a potential source of danger. In contrast, a gas grill that is switched off cools down within a very short time.
Gas grill consumption & cleaning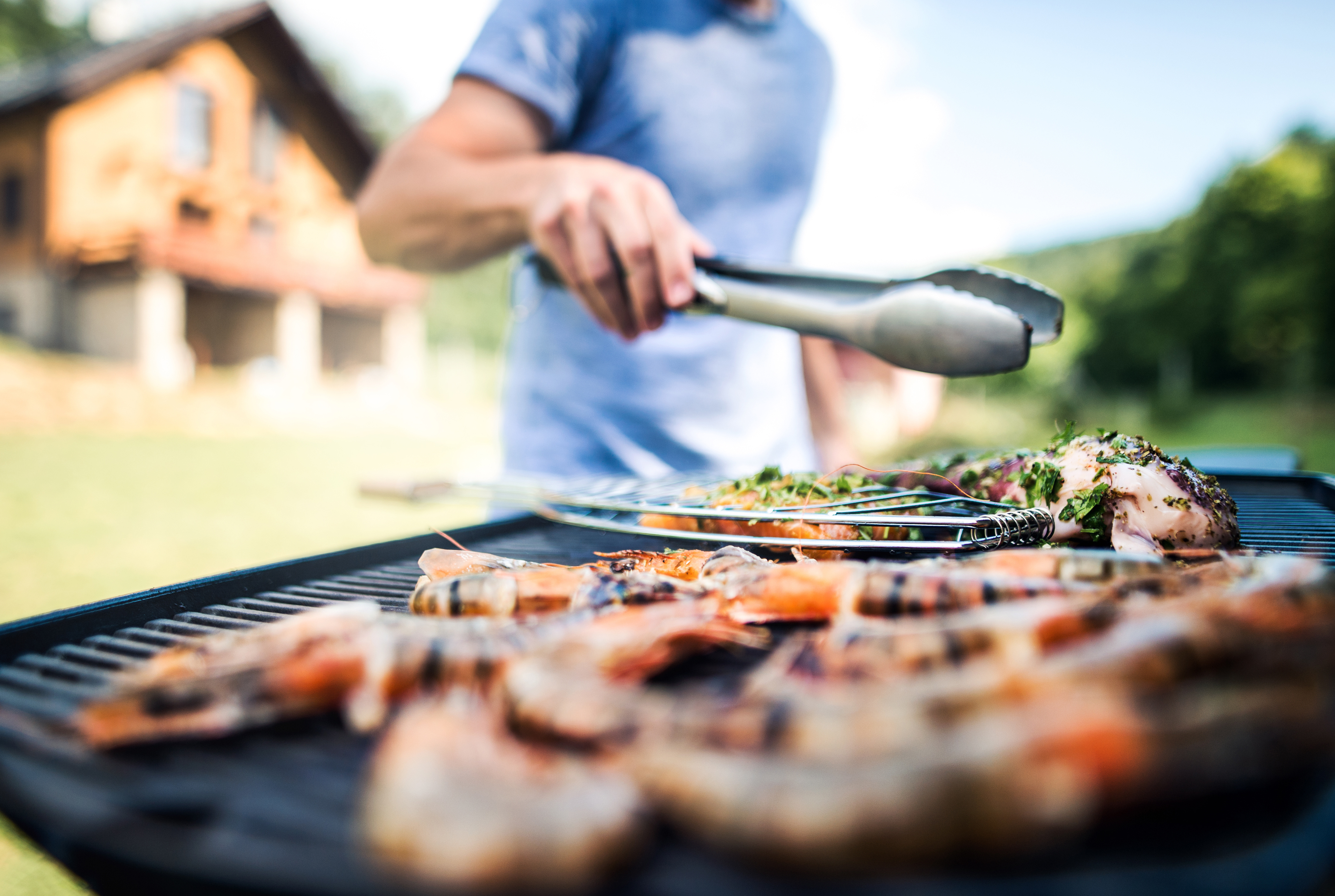 How much gas does a gas grill need?
How much gas you need depends on the power of your grill and on the temperature you use. The more power your grill has and the hotter you grill, the more gas you will use. We recommend that you always have a gas bottle in reserve at home so that you don't have any nasty surprises and your guests don't have to stay hungry. Once you know your grill and your personal grilling style a bit, you can predict your gas consumption pretty well.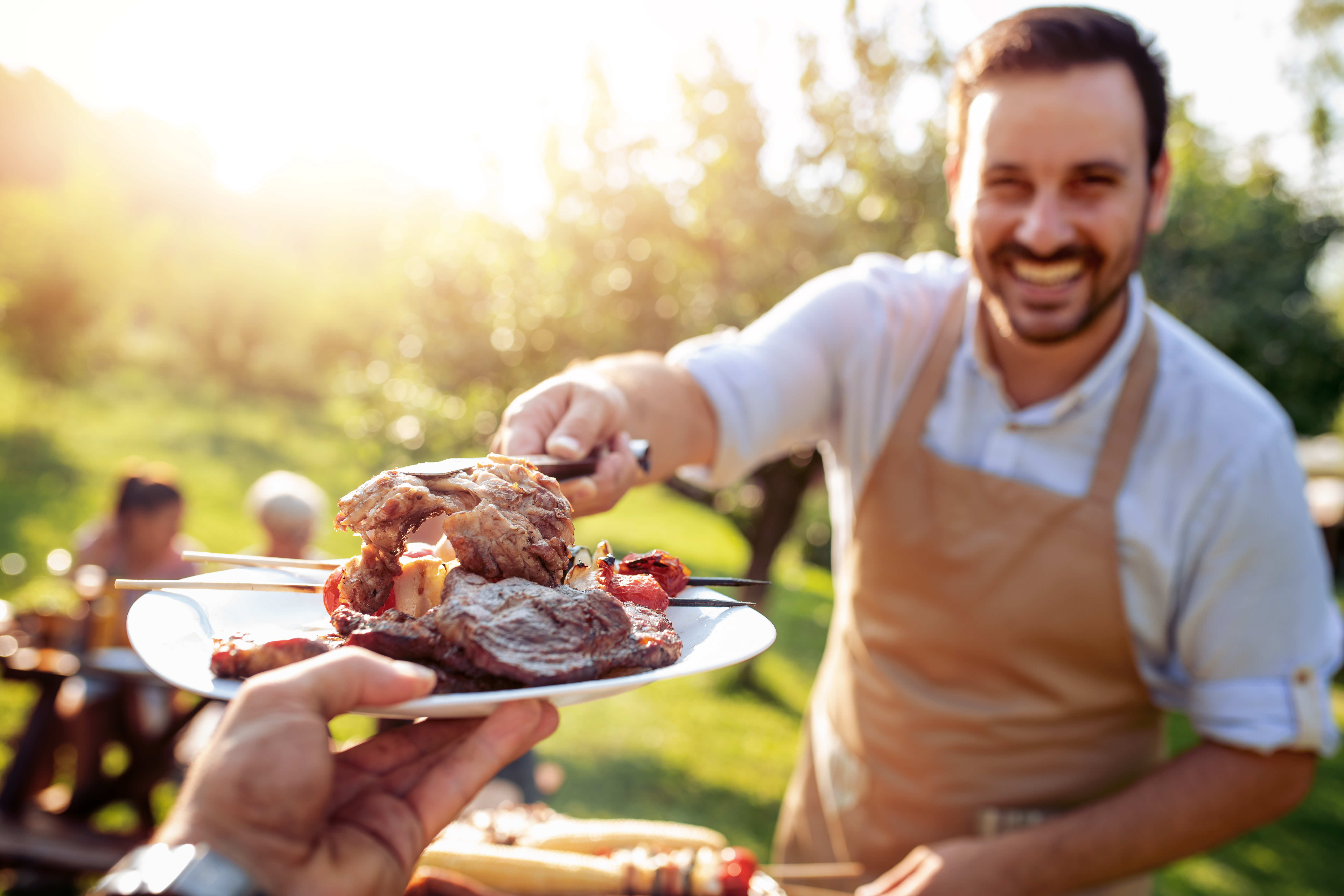 Cooking, baking, roasting - everything is possible!
As a rule, the larger the gas grill, the more burners it has, offering you a wide range of options for unlimited outdoor cooking pleasure. With some models, you can even bake pizza, cook vegetables or cook suitable side dishes or entire meals in specially designed pans. So your gas grill can not only be used all year round, but also for much more than just grilling.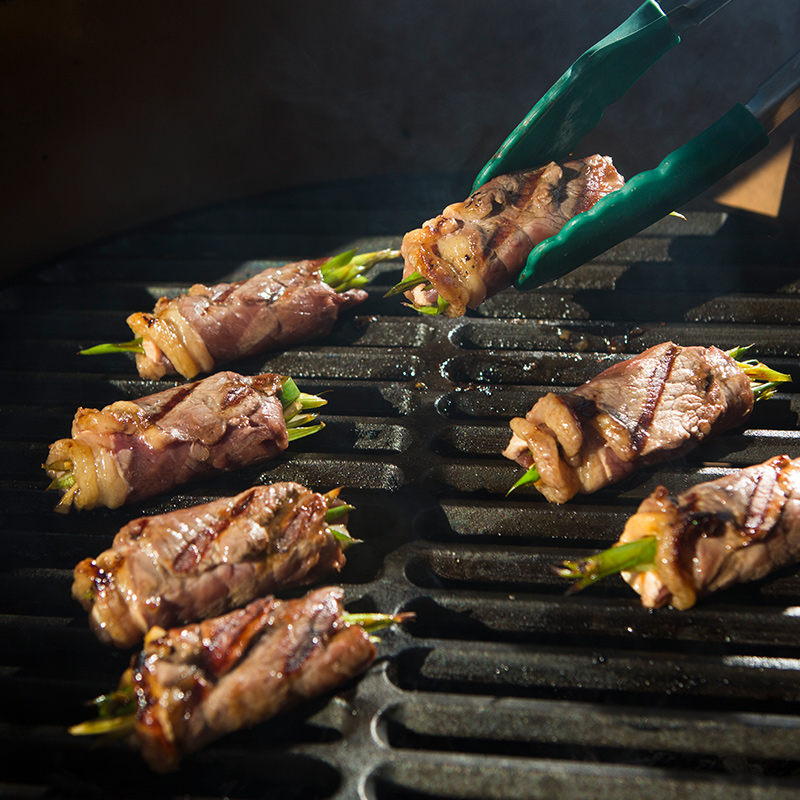 The right cleaning of your gas grill
If you grill a lot, you'll have to do some cleaning in between - at least a little bit. A gas grill can be cleaned very easily and in just a few steps. Special wire brushes with brass bristles are suitable for removing burnt-on food residues from the grate. However, aggressive cleaning agents and hard steel bristles should be avoided. They can damage the grate and are not necessary from a hygienic point of view. To maintain the grate, you can rub it with cooking oil after cleaning. All other parts are best cleaned with ordinary washing-up liquid and a soft sponge - and your gas grill is ready for its next use.
Grilling with gas: built-in or free-standing?
Whether you choose a built-in gas grill or a free-standing model depends, among other things, on the space available and your other plans for your garden. With a freestanding gas grill, of course, you are totally flexible. You can use it at any time where the most beautiful place for grilling is. It can also spend the winter well protected in the garage or under an appropriate cover.
A built-in gas grill, on the other hand, requires a suitable outdoor kitchen. You can design it according to your ideas - with plenty of work surfaces, enough storage space for the gas bottle and other utensils, a refrigerator and a sink. We will be happy to advise you when it comes to planning your new outdoor kitchen and the matching appliances.
The barbecue grate: It's all about the material
Next to the burners, the grate is the absolute heart of your grill. Therefore, you should know a few things when choosing one, so that you can make a well-considered decision.
Cast iron grates are characterized by the best heat conduction and an absolutely perfect branding of the grilled food. However, their disadvantage is intensive maintenance, because they need to be oiled regularly. Otherwise, cast iron grates quickly become rusty. In addition, they can easily crack in frosty conditions.
Stainless steel grates are easy to clean and do not require any maintenance. In return, the grate also absorbs less heat and therefore does not produce intense branding.
Cast stainless steel grates are a combination of both types of grates and therefore also combine all the advantages. They have the best heat conduction, do not require maintenance and provide optimal branding.
NEWS