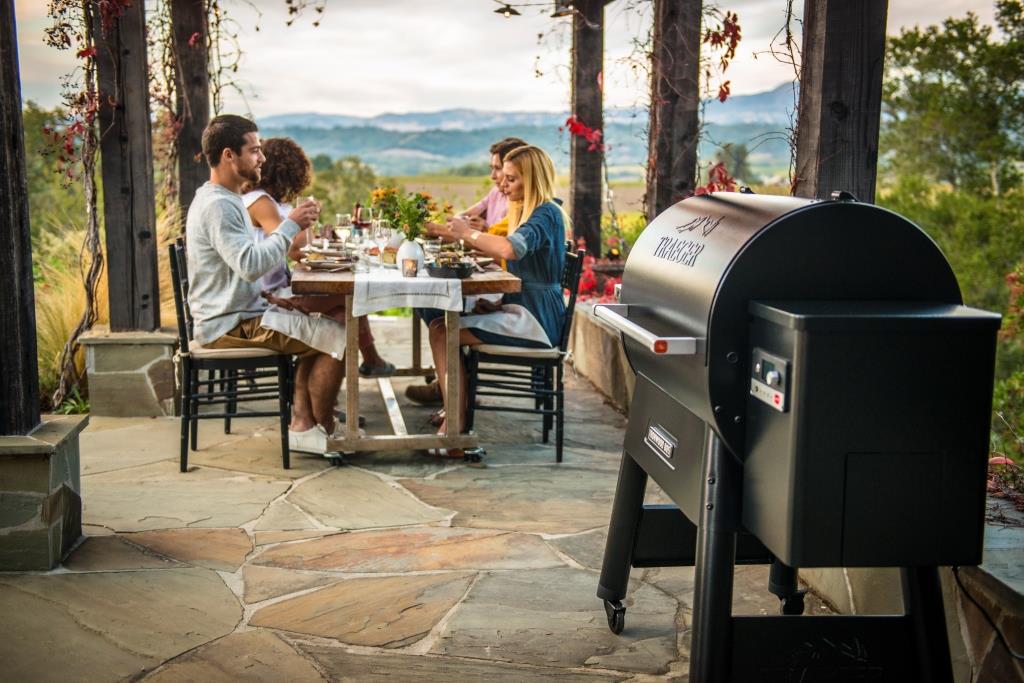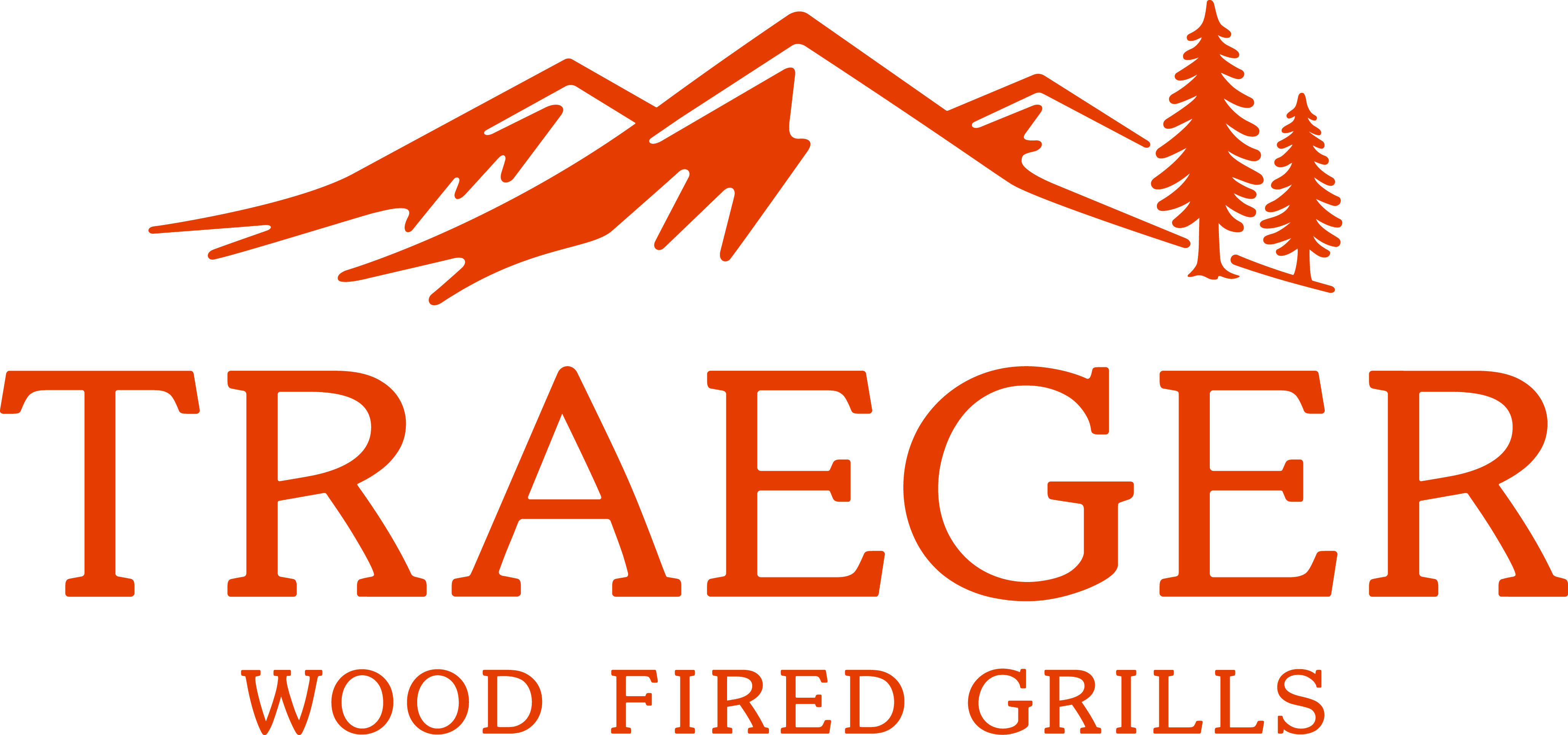 Traeger
Pellet Grill. 3 in 1 Smoken, Grill und Backen. Als das kombinieren die Geräte von Traeger. Dein Traeger Grill lässt sich per Knopfdruck einschalten und ist in Windeseile bereit für seinen Einsatz. Mit der digitalen Steuerung bleibt die Temperatur während des ganzen Garvorgangs auf einem gleichmäßigen Niveau. Zusätzlich dazu sind die Serien Pro, Ironwood und Timberline auch mit WiFIRE®-fähigen Controllern ausgestattet.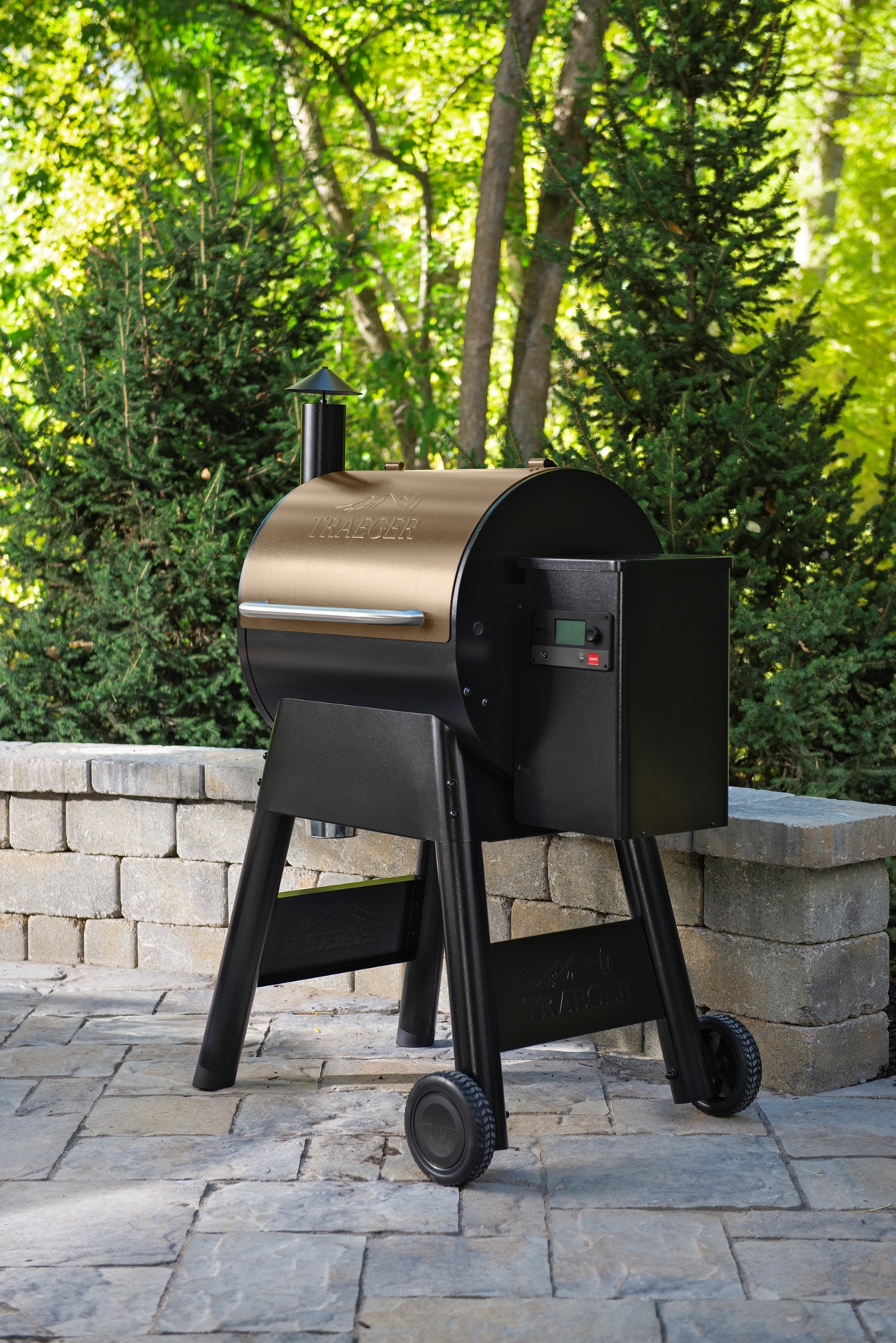 Smart and fully automatic
Your Traeger Grill turns on at the touch of a button and is ready to go in no time. With digital control, the temperature stays at an even level throughout the cooking process. In addition, the Pro, Ironwood and Timberline series are also equipped with WiFIRE®-enabled controllers. This feature lets you control your grill via the specially designed app or your smart home device - completely flexible and from anywhere. So you can relax and enjoy your guests while your food cooks itself.
Pellets for every taste
You can support the optimal taste of your dishes by choosing the right hardwood pellets. And the leading manufacturer of wood grills has them in its assortment as well. The pellets are developed in American mills and are specially designed for their use in your grill. Different flavors add extra flavor to your dishes. Woods from fruit trees like apple and cherry add a sweeter, subtle flavor. This makes an ideal accompaniment to pork, seafood, poultry and baked goods. Oak, mesquite and hickory stand out for their strong flavors. They go perfectly with beef, vegetables and game.
Do what you want
Hardwood gives you the perfect foundation for all your ventures. Thanks to Traeger's 6-in-1 versatility, you can not only grill, but also smoke, roast, bake, toast and braise. You decide whether you want to cook hot and fast or at low temperatures and the appropriate slowness. With the regular smoke circulation, perfection is guaranteed and you achieve consistent results every time.
NEWS